Cosmetic Bonding & Contouring in Copperas Cove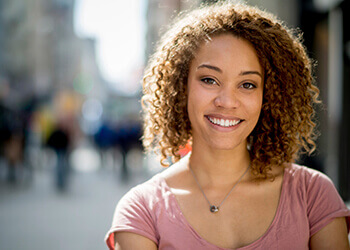 Are you struggling with minor chips, stains, or other imperfections that plaque your natural teeth? Cosmetic bonding and contouring is a simple, cost-effective solution that can create beautiful results here at Benchmark Family Dental.
During a bonding procedure, our doctors will apply the composite material and precisely shade it so that it blends in with your natural enamel as closely as possible. After hardening it with a special curing light, they'll then provide contouring and polishing to create the ideal shape that corrects your cosmetic concern. After ensuring that the tooth functions at a high level with the addition, we'll complete the procedure with polishing for a comfortable and aesthetically pleasing result. With the right amount of professional maintenance and at-home oral hygiene, cosmetic bonding can last up to 10 years or longer. Contact our Copperas Cove, Tx practice today to learn more, or if you're ready to schedule your first appointment.