Restorative Dentistry – Copperas Cove, TX
Regain Your Strong, Beautiful Smile
Dental problems affect much more than your oral health. Your comfort, self-esteem, and overall well-being can suffer as well. At Benchmark Family Dental, we offer options for restorative dentistry in our Copperas Cove, TX dental office and use advanced dental tools to create the ideal care experience that leaves your smile looking and feeling better than ever. If you have one or more teeth that could use a little repair, set up an appointment by giving us a call!
Why Choose Benchmark Family Dental for Restorative Dentistry?
Strong, Lifelike Dental Materials Used
Comfortable, Precise Digital Impressions with iTero Scanning Technology
Same-Day Emergency Dental Appointments
Dental Crowns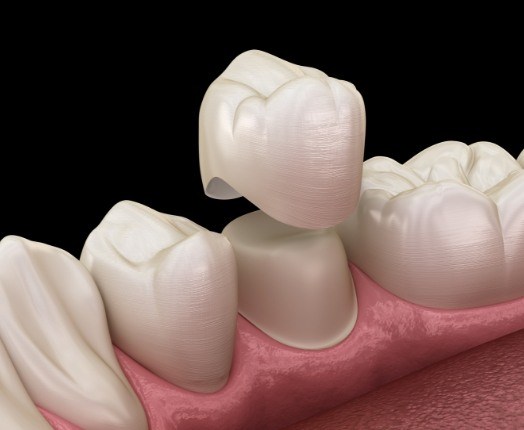 When a tooth is severely decayed, fractured, or otherwise damaged, a dental crown is often the perfect solution to make it look and feel like new again. Also known as a "cap," it fits over the entire section of the tooth above the gum line. Not only do dental crowns protect the remaining structure, but they also restore its function. We typically recommend crowns made from ceramic because they look like natural tooth enamel.
Learn More About Dental Crowns
Tooth-Colored Fillings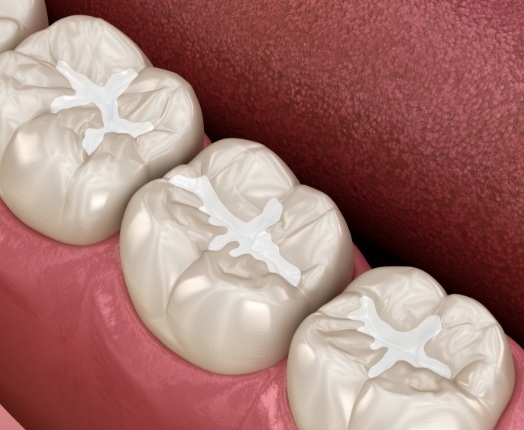 For decades, the standard for repairing the damage caused by tooth decay was silver amalgam fillings, but you'll be happy to know that's no longer the case! Instead, our dentists prefer fillings made from tooth-colored, metal-free composite resin. These fillings can be designed to flawlessly mimic the surrounding enamel, creating the appearance that you never had a cavity at all. Better yet, tooth-colored fillings are less likely to cause temperature sensitivity than metal fillings.
Learn More About Tooth-Colored Fillings
Full Mouth Reconstruction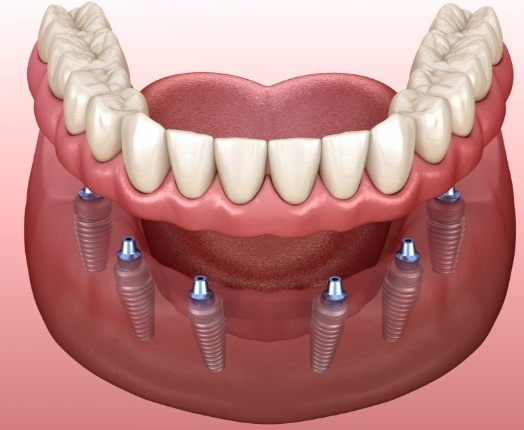 Sometimes, your smile may need a combination of treatments before it becomes as healthy and beautiful as you'd like it to be. This is common if you have multiple teeth that are extensively damaged, decayed, or missing altogether. With full mouth reconstruction, we'll design a treatment plan using several of our restorative and cosmetic dentistry services. Since this plan is fully customized to meet your needs, you'll have a beautiful, functional smile in no time!