Gum Disease Treatment – Copperas Cove, TX
Preserving the Tissue That Supports Your Teeth
Periodontal disease also called gum disease is one of the most common oral health problems, and many adults aren't even aware they're suffering from it. Our dentists and dedicated dentistry team members are happy to offer non-surgical and laser gum disease treatments that successfully combat this condition and preserve your oral health. If you've been struggling with common symptoms of periodontal disease, such as bleeding or swollen gums, please contact our dental office today for gum disease treatment in Copperas Cove, TX!
Why Choose Benchmark Family Dental for Gum Disease Treatment?
Experienced Dental Team Using the Latest Technology
Your Comfort Is Our Number One Priority
Nitrous Oxide Sedation Can Soothe Your Nerves
What Is Periodontal Disease?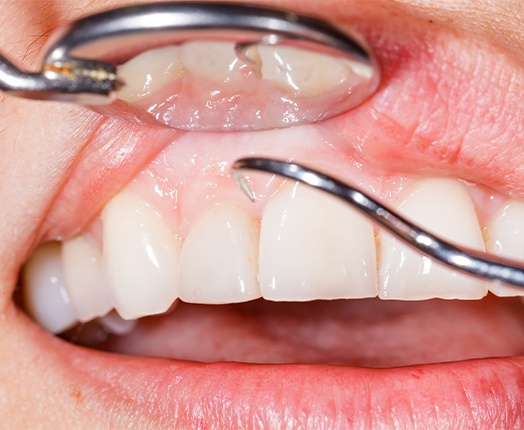 Periodontal disease (also known as gum disease) may start in a relatively mild state; however, if it is left untreated, it can quickly grow out of control, damaging the gum and bone tissue that provide critical support for teeth. The condition is caused by an accumulation of plaque and bacteria that inflames the gums, and it may even lead to the loss of one or several teeth over time. In most cases, gum disease is noticed and diagnosed during prevnetive dentistry appointments.
Gum Disease Treatments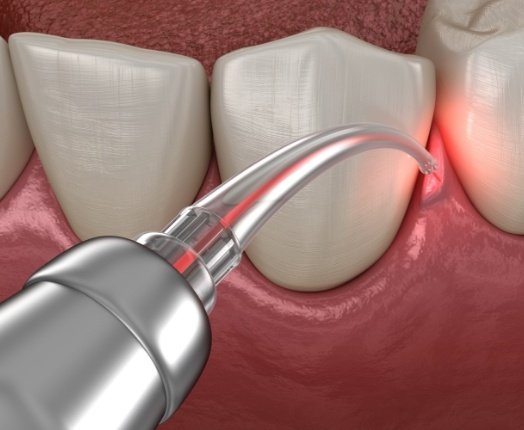 Our recommended treatment for periodontal disease will depend on the severity of your unique condition. For cases of early to moderate periodontal disease, an in-depth cleaning known as scaling and root planing can remove dangerous bacteria from below the gum line and the root surfaces, revitalizing your oral health. Arestin antibiotic treatment can provide additional support, as well as a more focused oral hygiene routine at home.
How Does Arestin Work?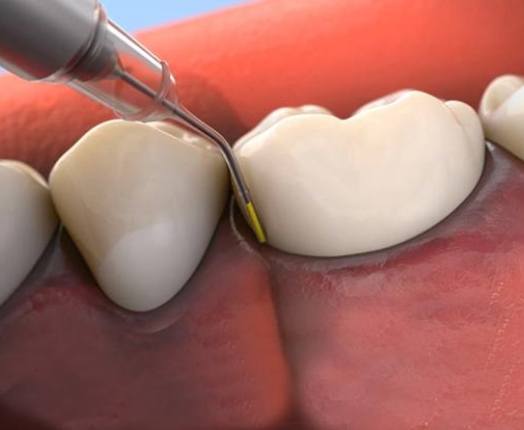 Arestin antibiotic therapy helps us control the infection within the mouth. Our doctors can halt the progression of the disease and reduce the depth of periodontal pockets that harbor dangerous bacteria.
Arestin comes in a powder that is applied to the periodontal pockets. The saliva in the patient's mouth will mix with it, causing it to adhere to the gum tissue, releasing a potent antibiotic that fights your infection.