Cosmetic Dentistry – Copperas Cove, TX
Creating Exceptionally Beautiful, Bright Smiles
A beautiful, bright smile can have countless positive effects on your enthusiasm, your relationships, and your overall sense of self-esteem. Sadly, even healthy teeth can fall victim to aesthetic flaws and imperfections that leave your appearance looking lackluster. When this happens to you, turn to our talented team of dentists for the sophisticated options for cosmetic dentistry in our Copperas Cove, TX that you need most. Call our dental office today to get started!
Why Choose Benchmark Family Dental for Cosmetic Dentistry?
Experienced Dental Team Providing World-Class Customer Service
In-House Dental Membership Plan Makes It Easy to Save
See Your Future Results with Wax-Up Models
Veneers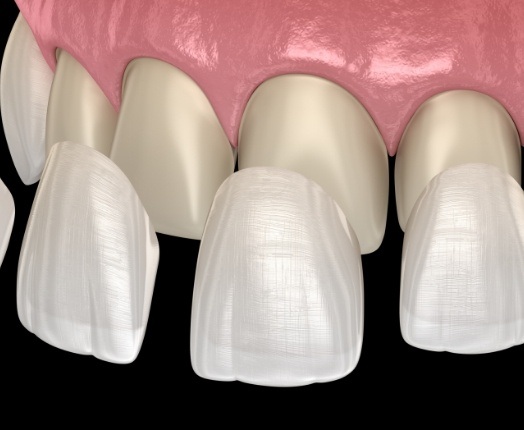 Veneers are often the ideal solution for concealing multiple aesthetic issues in one fell swoop. We simply bond a thin porcelain shell over the front surface of a tooth, and all flaws – including chips, cracks, stains, misshapenness, and even small gaps between the teeth – instantly disappear. Veneers only take two appointments to place, and they provide stunning results that can last for two decades.
Teeth Whitening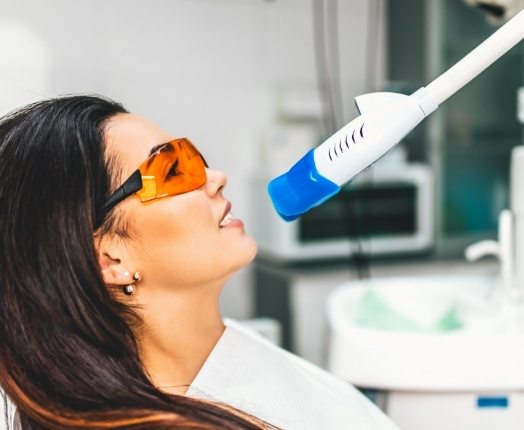 Teeth can become discolored for many reasons, from poor diet and oral hygiene to unavoidable factors like genetics and age. At Benchmark Family Dental, we're happy to offer take-home whitening kits that erase unsightly stains and restore brilliance to your look. We'll provide you with high-grade whitening gel and customized trays for your teeth. Many patients notice a change after just one use, with the most beautiful improvements surfacing after a couple of weeks.
Invisalign Clear Braces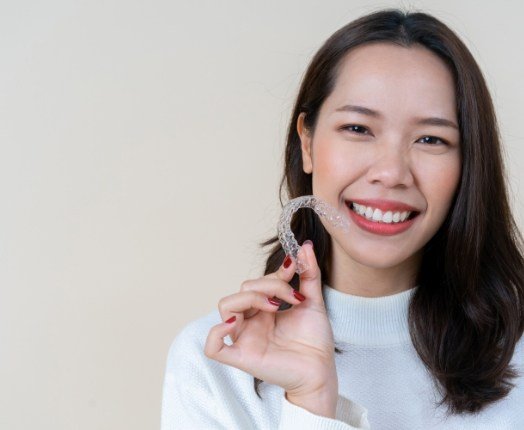 The awkwardness and discomfort of metal braces make many patients hesitant to seek out orthodontic treatment. Thanks to Invisalign clear braces, you can finally straighten your teeth with the people around you being none-the-wiser! These see-through aligners practically disappear when worn, and they gradually shift your teeth into healthier, more attractive positions. Since the trays are removable, Invisalign won't interfere with your diet or oral care routine.
Learn More About Invisalign Clear Braces
Dental Bonding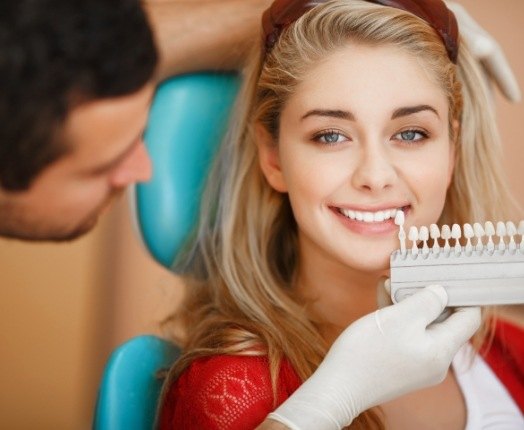 Cosmetic dental bonding, also known as direct bonding, is a simple, cost-effective solution that can create beautiful results. Using composite resin material that is precisely shaded so it blends in with your natural tooth enamel, it conceals the flaws and hardens into place with the help of a curing light. With the right amount of professional maintenance and at-home oral hygiene, cosmetic bonding can last up to 10 years.
Smile Makeovers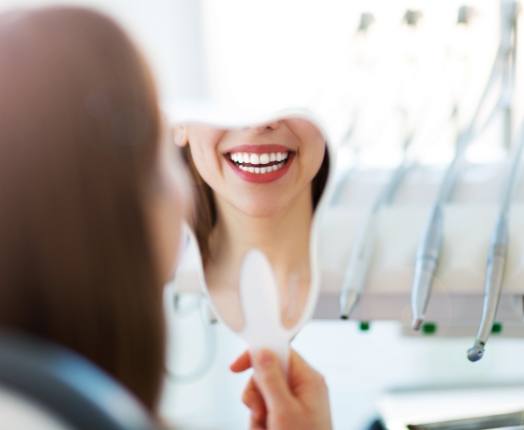 Will veneers alone be enough to create the smile you truly want? Do several of your teeth need to be restored or even replaced? Our team can develop a custom treatment plan, called a smile makeover, by combining various cosmetic and restorative procedures to fix all of the problems affecting your teeth. By the time we're done with your smile makeover, you'll have a bright grin you just can't wait to show off!
Learn More About Smile Makeovers