TMJ & Bruxism Treatment – Copperas Cove, TX
Put a Stop to Chronic Teeth Grinding
Teeth grinding and clenching (also known as bruxism) is a common condition among people from all walks of life, especially adults who experience a lot of stress in their daily routines. Patients who suffer from untreated bruxism can experience dental damage, sore facial muscles, and other potentially serious oral health problems. At Benchmark Family Dental, we offer treatment for combating bruxism and restoring comfort and safety to your smile. Contact us to schedule an appointment to learn more about TMJ and bruxism treatment in Copperas Cove, TX.
Why Choose Benchmark Family Dental for TMJ & Bruxism Therapy?
Custom-Fit Nightguards Designed for Each Patient
iTero Scanners for Mess-Free Digital Impressions
Children & Adults Welcome
Do I Have Bruxism?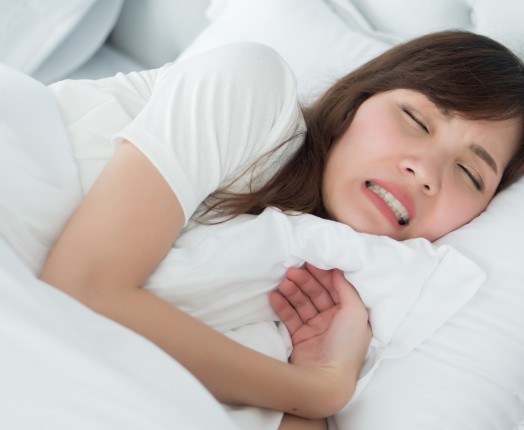 Bruxism may be affected or exacerbated by situational stress, anxiety, sleeping habits, diet, misaligned teeth, or all of the above. Common symptoms patients can keep an eye out for include severe headaches, earaches, sore jaw and facial muscles, and inexplicably damaged teeth. Over time, bruxism may lead to the development of TMJ disorder, which is a very serious health problem that's caused by misaligned temporomandibular (jaw) joints and can lead to severe pain. These conditions are often noticed by your dentist during preventive dental checkup visits.
Treatment Solutions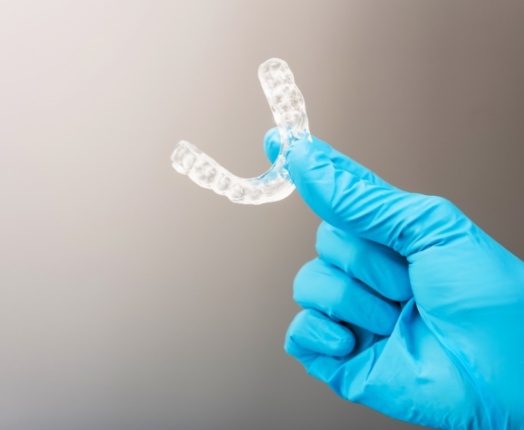 After performing an evaluation of your condition and determining that you're experiencing bruxism or the more serious TMJ disorder, we will prescribe personalized treatment.
In many cases, a customized oral appliance (also known as a "nightguard") can provide much-needed relief. Worn while you sleep, it provides a barrier that minimizes grinding and protects teeth. We may also recommend stress management, massage therapy, a change in diet, or other lifestyle additions that can create improvement.