Tooth-Colored Fillings in Copperas Cove
Do you have dark amalgam fillings in your teeth that make you feel self-conscious about your appearance? It may be time to replace them with a much-improved alternative from Benchmark Family Dental: tooth-colored fillings. Made from composite resin, this restorative solution offers patients several advantages over the traditional filling materials, restoring your teeth to a state that's both healthy and beautifully natural.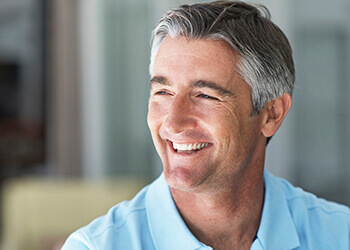 Composite resin is completely free of metal, which means that our team can precisely blend your new filling so that it matches your natural enamel, creating a finished result that's virtually indistinguishable from the rest of your smile. These fillings are also more conservative, allowing our team to preserve a greater amount of healthy tooth structure and even reduce sensitivity and breakage caused by temperature changes. It's normal to experience some minor sensitivity immediately after having tooth-colored fillings placed, which should subside quickly enough. We also recommend that patients limit their intake of stain-causing foods like coffee and tea in order to preserve the lifelike shade of their new fillings.
Are you in the Coryell County area and in need of a tooth-colored filling? Contact our Copperas Cove, Tx practice today to schedule your first appointment! Our dedicated doctors and staff members are here to help make your dental care experience more comfortable effective than ever before.