Root Canal Therapy – Copperas Cove, TX
Carefully Treating Hurting, Infected Teeth
The words "root canal" tend to strike fear in many patients' hearts, but the truth is that today's technology and advanced techniques have helped this treatment become more comfortable and successful than ever before. When a tooth becomes so badly damaged that infection is allowed to reach the vulnerable "pulp" layer, tooth extraction may become a very real possibility unless root canal therapy from our Copperas Cove, TX emergency dentist can correct the problem. Our dentists here at Benchmark Family Dental provide root canal thearpy to protect your natural teeth and keep you smiling brightly. If you have an intense toothache, contact our dental office today – root canal therapy in Copperas Cove, TX might be just the thing you need for pain relief!
Why Choose Benchmark Family Dental for Root Canal Therapy?
Same-Day Appointments for Patients with Dental Emergencies
Patient Comfort Is Always Our Top Priority
Nitrous Oxide Sedation Can Help You Relax
The Root Canal Process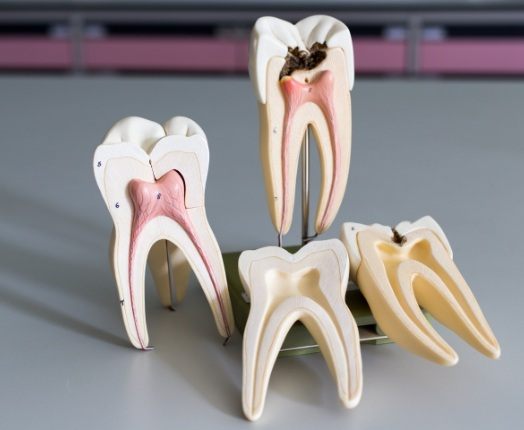 During the root canal treatment process, the inner chamber of your tooth will be carefully accessed so that diseased pulp and bacteria can be cleaned away and replaced with a safe, biocompatible substance. Then, the tooth is sealed to reduce the risk of further infection and typically restored with a custom dental crown for added protection. The finished result is a preserved natural tooth that feels great again and a strong sense of reinvigorated oral health.