Tooth Extractions – Copperas Cove, TX
Smoothly & Comfortably Removing Troublesome Teeth
At Benchmark Family Dental, we will always strive to help you preserve your natural smile. However, some circumstances can lead to a tooth extraction becoming necessary for the patient's overall well-being. If our doctors determine that you fit into this group, they'll be sure to handle the procedure as smoothly and comfortably as possible so that you can feel at ease the whole way through. Contact our dental office to learn more about tooth extractions in Copperas Cove, TX.
Why Choose Benchmark Family Dental for Tooth Extractions?
Nitrous Oxide Sedation Available to Soothe Nerves
Same-Day Appointments for Patients with Dental Emergencies
Team Members Trained in Providing Exceptional Customer Service
Do I Need Tooth Extraction?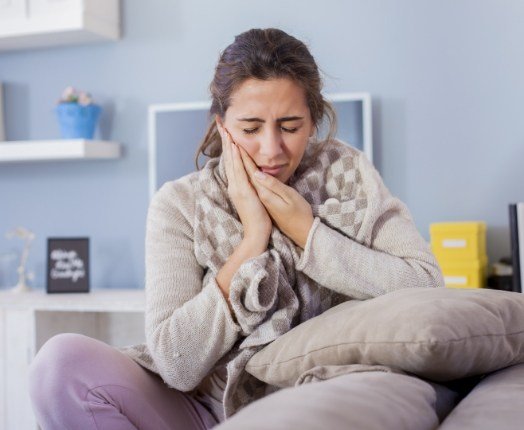 Common reasons that tooth extractions from our emergency dentist in Copperas Cove, TX are needed include:
The presence of additional teeth that keep necessary ones from erupting properly
Orthodontic treatment requires the removal of one or more teeth for maximum success
Primary ("baby") teeth don't fall out soon enough to accommodate the arrival of adult teeth
Accommodating a new full or partial denture
Concerns regarding wisdom teeth
Wisdom Tooth Extractions
One of the most common reasons for tooth extraction is the development of a patient's third molars (also known as "wisdom teeth"). These teeth are the last permanent additions to a patient's smile, usually arriving somewhere between 17 to 21 years of age. However, by this point, there is often very little space left in the mouth to accommodate wisdom teeth, which can lead to impaction, improper eruption, infections, facial swelling, periodontal disease, considerable pain, and other unpleasant consequences. Our doctors will keep a close eye on this area as patients grow, and we may recommend wisdom tooth extractions as a preventive measure if there is a high risk of future complications.