Invisalign® Clear Braces in Copperas Cove
For many teenagers and adults, it can seem like the chances of achieving a straighter smile are long-gone. While traditional metal braces are commonplace in middle school, the thought of wearing a mouthful of metal for years and sacrificing a polished image in the process is often just too big of a hurdle. Thankfully, our team at Benchmark Family Dental offers a sophisticated alternative for older patients in the Coryell County area – Invisalign.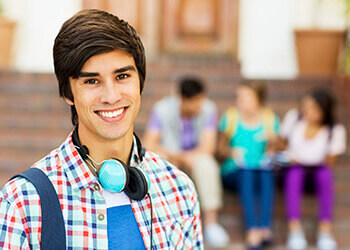 Instead of noticeable wires and brackets, Invisalign treatment relies on a series of clear, customized aligners that gradually move teeth into the proper position. The patient's job is easy – they simply wear each aligner for the predetermined amount of time and then switch to the next one in the set. They're removable, which means that you can still enjoy your favorite foods and brush and floss like normal throughout the treatment process. Additionally, patients will need to attend brief progress check-ups with our doctors to ensure everything is going smoothly. In just 8-18 months, most patients will have already achieved gorgeous results!
Contact our Copperas Cove, Tx practice today if you have any questions or concerns about Invisalign that our team can help you with, or if you're ready to schedule a consultation. We look forward to welcoming you.