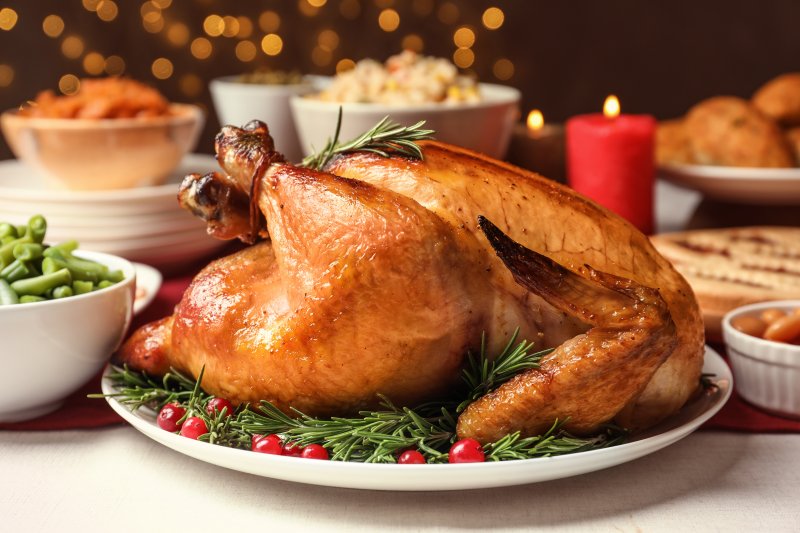 This is the time of year that everyone is looking forward to. Whether you're pulling out your holiday sweaters, decorating your home, or spending precious time with your loved ones, this season is filled with all sorts of joy. However, it isn't the best time of year for your teeth. In fact, it may even be the worst time for your smile. Continue reading to learn more from your dentist in Copperas Cove about how the holidays impact your oral health and what you can do to keep your mouth in good shape.
Why Are Holidays Bad for Your Teeth?
Some things that come along with the holiday season can impact your smile in some negative ways. Here are just a few of them.
Constant snacking: If you're meeting with your family over the holidays, it is likely that you are going to end up catching up over a delicious homecooked meal. However, when you're eating constantly throughout the day, you're putting your teeth at risk. Instead try to have a few balanced meals each day with plenty of time between them. This way, your teeth can have a rest.
Sugar: The holiday season has its fair share of sugary treats. A lot of the time, they are incredibly difficult to resist. Sadly, your teeth do not react well to large quantities of sugar because it turns to acid in the mouth. This acid softens your protective enamel, and bacteria filled plaque buildups will eat away at this protective layer. In the end, you are more likely to end up with oral health issues like cavities.
Lack of routine: Most people have a routine that they stick to every day or most days. The problem with the holidays is that many people's routines get thrown off, especially if you have travel plans. If you normally have healthy eating and dental hygiene as priorities, this may not be the case at this time. Be sure that you are taking steps too keep your smile healthy, even while you're distracted with holiday plans.
How Can You Keep Your Smile Healthy During the Holiday Season?
Make sure you are taking the following steps in order to keep up with optimal oral health in the coming months:
Oral hygiene: Brushing, flossing, and rinsing your mouth throughout the day is a must!
Drink water: This way, you can wash away food particles and neutralize harmful acids in the mouth.
Eat healthy: Make sure you leave a large portion of your dinner plate for veggies, turkey, cheese, and other healthy foods.
Avoid sugary and acidic foods: Wine, candy canes, and other sugary treats should be consumed at a minimum.
Visit your dentist: If it's been a while since your last dental visit, there is no better time to go in for a cleaning and checkup than now.
Throughout the next few months, make sure you are using the tips above to keep your smile in check. This way, you can finish the season without needing to spend extra time in the dental chair.
About the Practice
At Benchmark Family Dental, you have two experienced dentists providing quality care to patients in Copperas Cove. Dr. Daniel Caraveo earned his DDS from the Baylor College of Dentistry. Dr. William Wicheta earned his dental doctorate from the University of Washington School of Dentistry. For more information on keeping your smile healthy or to schedule an appointment, visit their website or call (254) 547-4866.