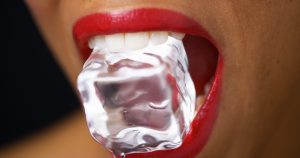 You would never intentionally set out to harm your teeth. Unfortunately, you could be participating in some activities that can contribute to their demise. The first step to protecting yourself is to know what to avoid. As you continue reading, a dentist in Copperas Cove lists the top 5 bad habits that could compromise your teeth.
#1 – Using Your Teeth as Tools
As tempting as it may be to use your teeth to open a bottle of champagne, tear into a package or trim your fingernails, the reality is that it can eventually come to haunt you. Such activities can lead to a chipped, broken or even dislodged tooth, all of which are considered dental emergencies. To be on the safe side, only use your teeth to chew food.
#2 – Chew Hard Objects
When you sip on a cool beverage during the hot summer months, it may seem only natural to crunch on the remaining ice. Although the enamel is the hardest material in the body, it's not infallible. It's designed to only chew soft foods. Thus, biting into an ice cube could result in a cracked or broken tooth.
#3 – Overconsumption of Sugar
If you're like most people, you don't mind indulging in your fair share of sweets. While there is no need to completely abandon sugary delights, it should be noted that they are the types of foods that oral bacteria love to feed on. Thus, it's important to exercise a measure of constraint and to monitor how much sugar you consume. Otherwise, you can be more susceptible to such issues as cavities, gum disease and tooth loss.
#4 – Improper Toothbrushing
One of the main ways to protect your teeth is to brush them regularly. However, if it's not executed properly, your efforts can be counterproductive. Here are some of the poor habits to avoid:
Brushing vigorously, which can potentially harm your enamel and gums
Failing to brush for at least two minutes each session, which can leave debris and bacteria lingering
Using hard bristles in an attempt to get better results, which increases the risk of damaging the enamel
The remedy to the above issues is simple – to brush carefully, for at least two minutes each session and to use a toothbrush with soft bristles.
#5 – Using Tobacco Products
There's no way around the fact that tobacco usage is problematic for your oral health. For starters, it releases harmful toxins in the mouth that can contribute to bad breath, stained teeth and tooth sensitivity.
Additionally, smoking or chewing tobacco can increase the risk of developing oral cancer. The best way to avoid any of these challenges is to stop any usage all together.
By being better informed and taking the appropriate actions, you can preserve your teeth and oral health and maintain an attractive smile as an added bonus!
About the Author
Dr. Daniel Caraveo is a graduate of the Baylor College of Dentistry. While he possesses the special skills to treat a myriad of dental issues, he highly encourages his patients to take a preventive approach to their oral health. Dr. Caraveo provides top-notch dental care at Benchmark Family Dental, and he can be reached for more information through his website.