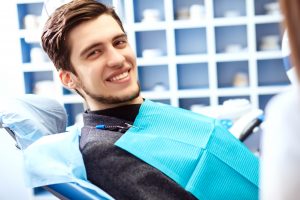 Do you and your family have a dentist in Copperas Cove you really love visiting? Whether you're new to the area or just looking for a change, with so many options for a dental team nearby, it can feel overwhelming to pick just one. But choosing a dentist that makes everyone feel at home is the secret to helping you and your family enjoy clean, healthy smiles for a lifetime! Find 4 tips for choosing your next dentist below.
#1: Consider Your Needs
Before you begin your search for a new dentist, take some time to think about what you are really looking for. What are your own dental needs? Are you searching for a family, or just yourself? Even general dentists that are well-equipped to provide a range of services may have a certain specialty. If you need a restorative dentist to recreate your smile after disease or injury, for example, you may want to begin with these search terms.  
#2: Check Out Their Website
Most dentists will have some type of online presence (like this very blog) to help you get a better feel for what they have to offer. Read thoroughly what they have put online, as this will give you a good idea of the kind of services they offer as well as what their specialty is, if any. On the website, you should also be able to find out any special information you may need regarding what type of insurance the dentist accepts, if they offer extended office hours, and more.
#3: Read Their Reviews
These days, it's pretty easy to get a good idea of what current and former patients have to say about any dental practice. When you search a prospective dentist's name online, you should come across review sites like Yelp!, Facebook, and Google Reviews. Browse these write-ups to understand what the dentist is offering from the patient's perspective. If you come across someone with several negative or less-than-glowing reviews, it may be time to move on to the next option.
#4: Schedule a Consultation
After you have your list narrowed down to one or two prospective dentists, it's worth your while to schedule a consultation with the office. This is just a time for you to sit down with the dental team to discuss your needs and what a potential treatment plan might look like. Come prepared with all of your questions — like prices, insurance, and alternate treatment plans. If you leave feeling great about what you have heard, that's a great sign! You may have just found your new dentist.
There you have it! Follow these 4 simple tips and you'll be well on your way to finding your next dentist, or the person who can help you maintain a healthy and clean smile for life!
About the Author
Dr. Daniel Caraveo is a general dentist offering comprehensive services for patients of Benchmark Family Dental. Dr. Caraveo is originally from El Paso and received his Doctor of Dental Surgery from the Baylor College of Dentistry. If you are looking for a new dental team to help you achieve total oral health and wellness, you are invited to contact Dr. Caraveo and team at (254) 547-4866.