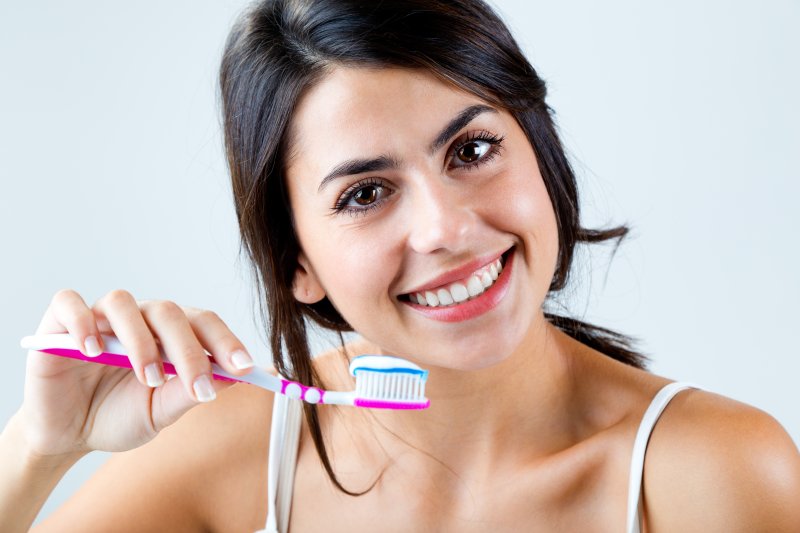 We've officially made it to that time of the year! Everyone's pulling out their supplies and getting ready to do their annual spring cleaning. Although organizing closets and dusting off cobwebs may be at the top of your list, don't forget to power up your oral hygiene habits as well. Read along as a dentist in Copperas Cove shares tips to make your smile feel nice and fresh this season!
Replace Your Toothbrush
When was the last time you replaced your toothbrush? If you can't remember, you should consider tossing it out. The American Dental Association recommends swapping out your beloved bristles every three to four months – sooner if they become splayed. By following this recommendation, you can ensure you get the most out of every brushing session!
Clean Your Toothbrush Holder
In addition to regularly replacing your toothbrush, you need to clean out its holder as well. The container is exposed to the same germs and bacteria as your other bathroom surfaces, which is why it should be routinely sanitized. Make sure you wash it in warm, soapy water and wipe it down with disinfectant.
Look at Expiration Dates
Believe it or not, some of your dental care products have a shelf life. Be sure to take a close look at the expiration dates on your mouthwash and toothpaste! If you have anything that has surpassed the dates, toss it out. You can always replace it with something new and fresh.
Brighten Your Grin with Whitening Treatment
Are your teeth looking a little discolored after indulging in tasty drinks and treats during the holidays? No worries – you can brighten them up just in time for the sunny weather with a professional whitening treatment. When you visit your dentist in Copperas Cove for a routine checkup and cleaning, ask them about their cosmetic services. They can help you get a bright smile that'll look amazing for all your upcoming spring events!
Schedule a Dental Cleaning
If you're overdue for your six-month checkup, make sure you schedule one right away. Your dental hygienist will polish away stains and remove tartar buildup, helping your pearly whites look shiny and fresh! They'll also conduct an oral examination to ensure no problems are developing. With early intervention, you can avoid needing costly and more invasive procedures down the line.
Don't forget to prioritize your oral health this season. By taking the time to give your teeth and gums a little extra love, you can ensure your smile looks its very best!
About the Practice
At Benchmark Family Dental, we offer exceptional, comprehensive, state-of-the-art dental services guaranteed to leave you smiling after every appointment. Our goal is to help every patient achieve and maintain optimal oral health. We believe routine checkups and cleanings are crucial, which is why we offer those services for people of all ages. If you'd like to schedule your six-month cleaning, visit our website or call (254) 547-4866.