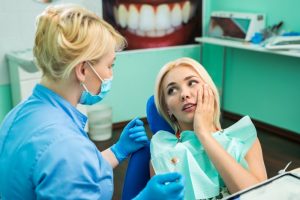 Summer is here, which means it's time to move around and enjoy the beautiful outdoors. During this most awaited time of the year, the last thing you want to deal with is a dental emergency. While there is no way to completely ensure that a dental mishap won't happen, taking the right precautionary steps will better protect you from having to waste time and experience pain. As you continue reading, an emergency dentist in Copperas Cove explains how to protect your oral health and be prepared if a dental emergency arises.
Tip #1 – Pack an Emergency Dental Kit in Advance
If you'll be out traveling, it's best to take the necessary precautions to ensure that, if an emergency arises, you can effectively respond. Of course, the main objective is always to prevent a dental emergency. It never hurts to be fully prepared, though.
Here's what your emergency kit should include:
Cotton gauze
A handkerchief
Saline solution
A small container with a lid
Over-the-counter pain reliever like ibuprofen (Advil, Aleve or Motrin)
The contact information (office number and email address) of your dentist
Tip #2 – Drink More Water
If you're like most people, you may tend to "let your hair down" a bit to enjoy some summer delights. Many of these items are higher in sugar, which can leave you more susceptible to cavity development and bacteria accumulation along the gum line.
Drinking more water will help to stimulate saliva production and flush away excess debris from your mouth. This translates into improved oral health and fresher breath.
Tip #3 – Swim Safely
The summer heat makes dipping into a cool pool all the more inviting. Unfortunately, pool accidents during the summer months are some of the leading causes of dental emergencies. Children are the most at-risk group. So be sure to instruct your little ones to be careful not to quickly surface after swimming underwater, as it can lead to a collision. They should also avoid running on slippery decks and diving into shallow pools.
Tip #4 – Schedule an Early Summer Dental Visit
One of the best ways to prevent dental emergencies is to schedule a dental visit at the start of the summer. Therefore, you'll be aware of the condition of your oral health, and you can have any potential issues identified and treated before they get out of hand. Additionally, everyone in your family will be left with a clean set of teeth to ensure beautiful smiles for those summer pictures.
Summer is a memorable time of the year, and you and your family should be able to enjoy every minute of it. By taking heed to the above suggestions, you can spend more time enjoying the sun and avoid having to schedule an emergency dental visit!
About the Author
Dr. Daniel Caraveo earned his dental degree from the Baylor College of Dentistry. With over a decade of experience offering dental care, he helps families enjoy nothing less than the best in oral health. Dr. Caraveo provides careful and kind preventive and emergency dentistry at Benchmark Family Dental, and he can be reached for more information or to schedule a visit through his website.