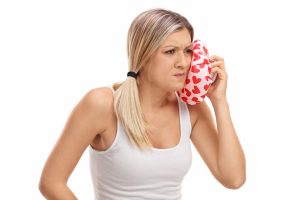 The holiday season is a magical time of the year, known for the beautiful decorations, gift-giving and family gatherings. The last thing you want to happen is for a dental emergency to emerge. It's not always up to you, though. Therefore, an emergency dentist in Copperas Cove explains how you should respond to some of the more common types of dental trauma.
Toothache
If you experience intense tooth pain, the first step is to rinse your mouth with warm salt-water and use dental floss to remove any food that may be lodged between your teeth. If there is any swelling, you can apply a cold compress to your cheek.
Chipped or Broken Tooth
Attempting to chew crunchy items like nuts or hard candy may cause a tooth to chip or break. In the event this happens to you, save any pieces that may have fallen out and rinse your mouth with salt-water. To stop any bleeding, you can carefully apply a cotton gauze to the area for ten minutes. If the bleeding still persists, then you should immediately head to the emergency room.
Knocked-Out Tooth
For a dislodged tooth, grab it by the crown (the wider part) and rinse it off. Then, attempt to carefully reinsert it. If you're unsuccessful, then you can place the tooth in a cup of milk or water (with a pinch of salt added) to preserve its roots until you can be seen by an emergency dentist.
Partially Knocked-Out Tooth
If a tooth is partially dislodged, you can apply a cold compress to reduce any swelling, and take an over-the-counter pain reliever to reduce any discomfort. Until you can visit an emergency dentist, be sure to avoid using the tooth.
Dislodged Crown
For a dislodged crown, you can apply over-the-counter dental cement, denture adhesive or toothpaste, and attempt to reinsert it. If you're not able to do-so, then place the crown in a secure container and take it to your emergency dentist's office when you visit.
Lost Filling
A lost filling can leave a tooth exposed to debris and bacteria that can lead to a painful infection. To prevent this from happening, you can apply dental wax (which can be purchased at a local drugstore) to temporarily fill the hole until you can be seen by an emergency dentist.
Infection/Abscess
If an infection or abscess (localized infection that forms a pus) develops, it shouldn't be ignored, as it could lead to tissue and tooth damage. To make matters worse, it can possibly spread to other parts of the body. To temporarily slow down the bacteria advancement, you should rinse your mouth with a salt-water solution.
While you'd ultimately like to avoid any of these dental emergencies during the holidays, by being prepared and seeking the help of an emergency dentist, you won't have to endure any unnecessary suffering, and you can still enjoy the precious time with your loved ones.
About the Author
Dr. Daniel Caraveo is a graduate of Baylor College of Dentistry. He helps patients recover from dental emergencies by providing top-notch care at Benchmark Family Dental, and he can be reached for more information through his website.