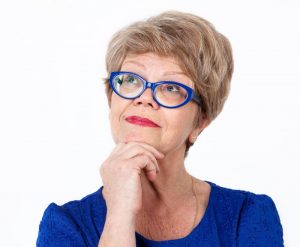 If you look online, you can find an abundance of information about dental health, but is it all true? The only way to find out for sure is to consult a dentist who has the experience and knowledge to clear the air. As you continue reading, 5 common dental myths are taken to task as your dentist in Copperas Cove clearly dispels them. By utilizing what you learn and taking the appropriate action, you can experience the best in oral health!
Myth #1 – Sugar is the Direct Cause of Cavities
You've probably been hearing since childhood that sugar consumption contributes to cavities. The problem is that the connection is often not explained. To be clear, sugar technically isn't the cause of cavities; it's your body's reaction to the sugar instead.
Inside your mouth are countless bacteria, and it just so happens that their food of choice is sugar. Therefore, when you consume items that contain sugar, any lingering particles attract bacteria, which if not eradicated, can lead to cavity development.
Myth #2 – White Teeth Equal Healthy Teeth
Although white teeth are commonly associated with excellent oral health, the reality can be quite different. That's because tooth decay doesn't always appear at the surface level. Thus, it's possible to have a beautiful set of teeth that are hiding a big secret: the growth of oral bacteria.
That's why the right dentist will perform a thorough assessment of your oral health before performing any type of cosmetic dental procedure.
Myth #3 – Teeth Whitening isn't Safe
A misconception that has begun to surface online is that teeth whitening isn't safe. The reality, though, is that when done under the care of a dentist, the process is quite secure. That's because the dentist will make sure the right dosage of bleaching agents is used and that your soft tissues are secured before any work begins. Furthermore, working with a dentist ensures that your enamel will be protected from any damage.
Myth #4 – Brushing Your Gums Causes Them to Bleed
If you've noticed any gum bleeding, you should be careful not to just assume that your toothbrushing habits are the cause. It can also be brought on by gum disease, which is the inflammation and infection of the gum tissue.
To prevent any guessing and to stop a developing issue before it gets worse, at the first sight of any bleeding, you should bring it to your dentist's attention.
Myth #5 – Soothe a Toothache by Placing Aspirin on Gums
You may have heard that to soothe an aching tooth, you can place aspirin on the gums around the pain site. Unfortunately, this is not effective. That's because aspirin is best absorbed when swallowed and allowed to enter the bloodstream.
Another issue with this is that when aspirin is placed directly on gum tissue, it can cause irritation. A better alternative is to take ibuprofen for pain relief and to apply ice to the outside of the jaw to reduce any swelling until you can visit your local dentist.
That settles it; there's no need to guess any longer. With these 5 myths dispelled, you can now go on to experience better oral health. For more expert advice and to receive vital preventive care, contact your dentist to schedule a visit today!
About the Author
For nearly a decade, Dr. Daniel Caraveo has been helping patients enjoy the best in dental health. The Baylor College of Dentistry graduate still gets excited about participating in the transformation of each patient's mouth, teeth and gums. Dr. Caraveo provides expert dental care at Benchmark Family Dental, and he can be reached for more information through his website.