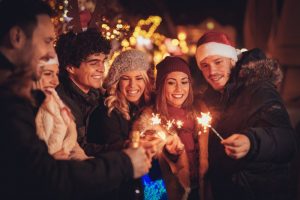 As January rolls in, it's only right that you start laying out your New Year's resolutions. Of course, there are the usual areas that are focused on: career, traveling, housing, etc. But, the start of a new year is also a great time to recommit to excellent dental health. If you're wondering what areas you should focus your attention on, keep on reading. You'll get some fantastic tips to help you achieve one of the healthiest years ever!
Schedule a Dental Appointment
If this seems ultra-simple, then mission accomplished. Nothing about this process should be complicated. Yes, merely reaching out to a local dentist to schedule a checkup is a big deal. Why? Because it will get the ball rolling. By getting in front of dental professionals, you'll be educated on how to better take care of your teeth and gums, receive a thorough examination and leave with a plan of action to address any issues.
Step-Up Your Dental Hygiene
Likely, you already brush your teeth on a regular basis. However, if you're only brushing once a day, you can commit to a second session before bed. But don't stop there! Why not make flossing a common practice as well? If you'll at least commit to flossing once a day, it will do wonders for the health of your teeth and gums.
Take a Serious Look at Your Sugar Intake
Sugary products deliver big in the taste department, but they can cause even greater problems for your dental health. Unfortunately, sugar attracts bacteria that can quickly turn into plaque. A way to maintain a healthy smile is to monitor your sugar intake.
Here are some of the usual suspects you'll want to watch your consumption of:
Candy
Sodas
Juices
Pastries
Alcoholic beverages
Perform a Habit Check
Are there any habits that could also be contributing to poor dental health, like smoking or chewing tobacco? If so, it would be better if they were eliminated. Both habits can leave you more susceptible to developing oral cancer, a condition that can be fatal. Additionally, tobacco usage is a key contributor to gum disease, tooth loss and bad breath.
Commit to Healthier Eating
Did you know there are certain foods that actually help you maintain excellent dental health? When you eat delicious carrots or apples, the crunchy skin aids in removing leftover debris from your teeth that could contribute to plaque buildup. Then there are the foods that are high in calcium, like cheese and yogurt, that help to fortify your enamel.
The beginning of the new year is just days away, and the possibilities are endless. By taking action now and paying your dentist in Copperas Cove a visit, you can enjoy the best dental health ever!
About the Author
Dr. Daniel Caraveo is a graduate of Baylor College of Dentistry. A member of the Benchmark Family Dental team for over a decade, he has worked tirelessly to help his patients experience the best in dental health. Dr. Caraveo places great emphasis on prevention and tackling problems before they become major issues. He can be reached for more information or to schedule a visit through his website.