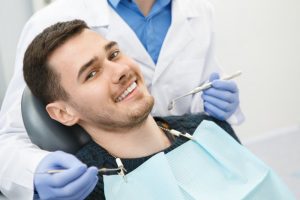 At the start of the year, many people are eager to lose weight. Thus, they search for the most effective diet to help them drop the extra pounds. While some of the plans are able to produce results, they can come at the expense of your oral health. As you continue reading, a dentist in Copperas Cove lists 3 plans that you should either use with caution or avoid.
#1 – Juice Cleanses
Juice cleanses are helpful with removing toxins from the digestive system. However, they can leave the body devoid of key nutrients, like vitamin D, calcium, potassium and phosphorous. Additionally, fruit-based juices are higher in sugar and acid. This is how the combination of the two can impact teeth:
Enamel Damage – The acidity related to increased juice consumption can lead to enamel wear, and the darker pigmented fruits can cause staining.
Loss of Tooth Stability – Low-calorie diets aid in weight loss by reducing the body's insulin production. This can lead to problems in collagen generation, which forms the connective tissue around the tooth root. Over time, this can lead to tooth loss.
Bacteria Accumulation – Sugar is the primary food of bacteria. By consuming more juice, you may be vulnerable to tooth and gum decay.
For the sake of your oral health, it's a better idea to eat more solid fruits and vegetables than to juice.
#2 – Raw Food Diets
Unlike juice cleanses, raw food diets are considered to deliver more of the nutrients that the body needs. This style of eating still poses its fair share of challenges with the increased intake of fruits.
It should be noted that all raw food diets aren't created equal. Foods like almonds, apples and spinach are better for your oral health, as they contain nutrients that protect your teeth and trim your waistline.
#3 – Small and Frequent Meals
Some people see results eating five to eight small meals throughout the day. The premise is that it helps to stoke the body's metabolism. There is evidence that it helps to encourage fat and weight loss, but it can also contribute to oral health issues. By eating frequently, the teeth are bathed with food particles throughout the day, making them more susceptible to bacteria and plaque growth.
If you're planning on eating more frequently, you'll need to up your dental hygiene. Brushing and flossing at least three times a day will help to keep tooth and gum decay at bay. For situations where you can't clean your teeth, keep mouthwash handy to remove any lingering debris.
When considering fad diets, it's best to take a sober approach. And to be on the safe side, run your plan by your dentist to make sure you're fully protected. Therefore, you can achieve your fitness goals without having to sacrifice your oral health.
About the Author
A graduate of Baylor College of Dentistry, Dr. Daniel Caraveo has over 10 years of experience providing comprehensive and attentive care. He understands the importance of prevention, which is why he encourages his patients to visit regularly for checkups and cleanings. Dr. Caraveo provides exceptional care at Benchmark Family Dental, and he can be reached for more information or to schedule a visit through his website.