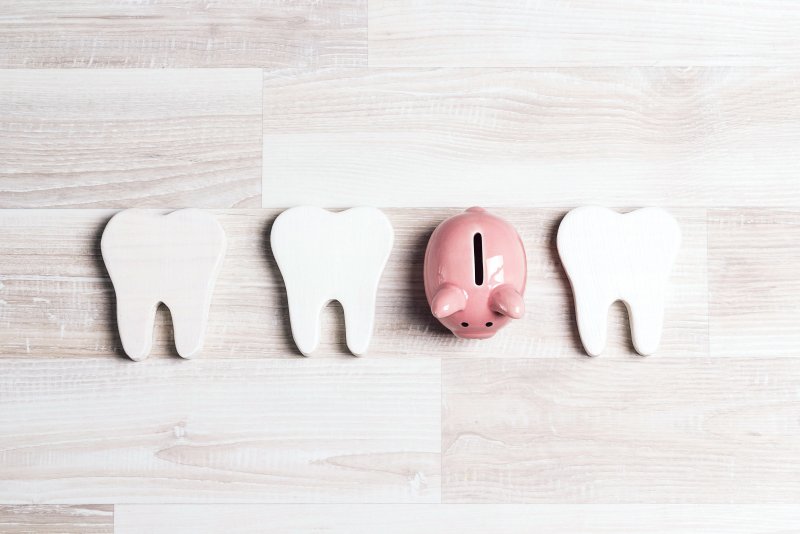 Whether it's the unprecedented events of 2020 or the upcoming holiday season, many Americans are beginning to feel a pinch in their wallet. If you are experiencing something similar, then you may be looking to cut any superfluous expenses. However, if your routine trip to your dentist in Copperas Cove is on that list, it is crucial to remember that skipping your bi-yearly appointment could end up costing you more in the long run. Here's why your six-month checkup and professional cleaning is so important and how dental insurance can help with the cost!
Routine Visits Help Prevent Tooth Decay
Did you know the average adult has over three untreated decayed teeth? Yikes! Unfortunately, this can lead to cavities and root canals, which are costly to treat. After all, most dental plans only cover 50% of major procedures. Fortunately, many insurance providers cover 100% of the cost of preventive care, which includes professional cleanings that can remove stubborn plaque and prevent decay from forming.
Biannual Appointments Catch More Than Dental Concerns
Although tooth decay and cavities are two prevalent issues that your dentist checks for at your bi-yearly visit, they can catch more than just dental concerns during their exam. In fact, 90% of all health conditions have oral symptoms, which means they can play a crucial role in the early detection of oral cancer, osteoporosis, and GERD (to name a few!). The longer issues like these are left untreated, the more costly they can become. So, it's safe to say that your routine dental exams pay for themselves in the long run.
Your Dentist Can Detect Gum Disease in the Early Stages
With gum disease affecting roughly 50% of American adults, it is more important now than ever to prioritize prevention. Fortunately, your dentist can help with routine cleanings and frequent exams to monitor any red flags that arise. Neglecting to attend your regular appointments can allow the infection to grow into the most advanced stage of gum disease, which necessitates significant treatment and typically involves out-of-pocket expenses.
Routine dental care can be pricey. However, neglect can cost you even more down the line. Therefore, it is important that you attend your routine visits. If you haven't already scheduled yours, then make sure to contact your dentist today!
About the Practice
At Benchmark Family Dental, a comprehensive array of services, a highly skilled team, and the latest technology come together for world-class dental care that is second to none. Plus, they accept most major PPO plans, take CareCredit financing, and have special offers to make getting the dental care you need affordable. If you are overdue for your bi-yearly appointment or would like to maximize your benefits, visit their website or give them a call at 254-547-4866.