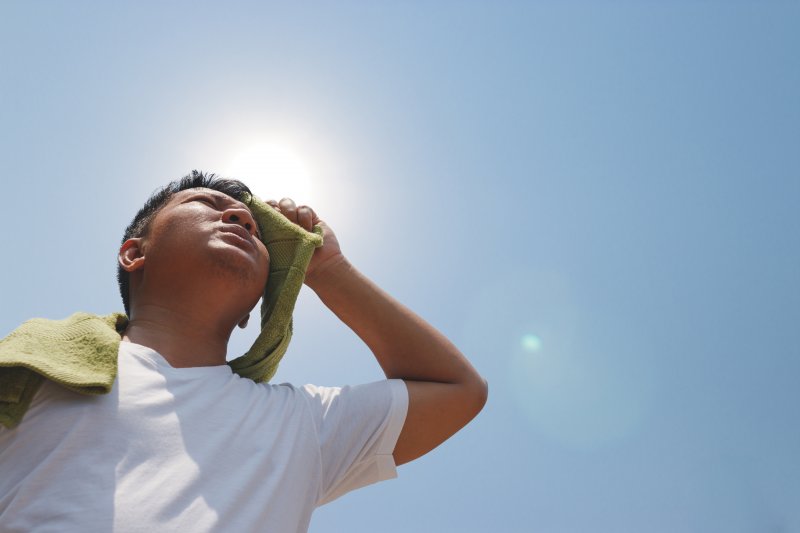 When you start a summer trip, you're normally ready to unwind. You have time away from work or school and want to use it well! Still, there's always a chance you'll face an urgent oral issue. Efforts and precautions can't always prevent such incidents. As such, it's best to know how to deal with dental emergencies on summer getaways. Fortunately, though, your local Temple dentist has advice on this subject. With that said, here are three ways to manage a dental emergency while on summer vacation.
Make Plans with a Local Dentist Beforehand
If you don't already know, it's vital to act quickly during a dental emergency. Not doing so may lead to tooth loss and other health problems. Therefore, make plans with a dentist near your vacation spot ahead of time.
In particular, research dentists who provide emergency care when you arrive in a new city. Once you have, ensure they'll work with your dental insurance plan. They must also have the necessary records from your primary care dentist. That way, they'll better understand how to treat your dental emergency.
Have a Dental Emergency Kit Handy
Ideally, you should have packed a dental emergency kit as a vacation item. You'll want this tool collection handy to help with your mouth problem. While you'll need a dentist for a fuller treatment, the kit can manage your situation while you wait.
To be specific, make sure your kit has the following items:
• Your dentist's phone number
• Gauze and cotton balls (to stem any bleeding)
• Ibuprofen as a pain-reliever
• A small container with a lid
• A handkerchief
• Saline solution
If You Can't Find a Dentist, Visit the Local ER
Unfortunately, there may not be a dentist near your trip destination. Should that happen, don't hesitate to visit an ER for your dental emergency.
You see, your mouth's health is essential to your overall health. An ER is thus equipped to partly address dental dilemmas. Through it, a medical team can reduce your short-term pain, prescribe antibiotics, and connect you with a dentist. These actions would bring you several steps closer to a fully healthy (and pretty) smile.
Ultimately, it's best to avoid a dental emergency on summer vacation. If you can't, though, remember the tips above so you're ready regardless.
About the Author
Dr. Richard Fossum is a dentist based in Temple, TX, having earned his DDS at the University of Texas Dental Branch – Houston. He's also a proud member of the American Dental Association, the Texas Dental Association, and the Academy of General Dentistry. Given this background, you can count on him for all your comprehensive dental needs! If you'd like to learn more or book a visit, reach out to Dr. Fossum on his website or by phone at (254)-778-3900.