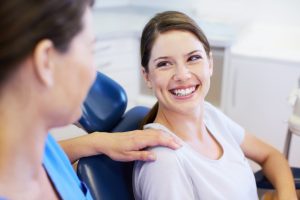 Fall is upon us and with winter rapidly approaching, now is the time to start thinking about your health benefits. It may be time to sign up or renew your health plans, and it's also time to review them and make sure that you've maximized your benefits for 2016. This is especially important with your dental benefits, because if you don't use them, unfortunately you'll lose them. Your dentist in Copperas Cove is here to discuss how your dental benefits work and remind you to use it or lose it!
How Most Dental Plans Work
Most dental plans provide you with a yearly maximum to cover the treatment that you may need during the year. While they typically only cover a percentage of your cost, this yearly maximum helps to defray your out of pocket expense. It doesn't however, roll over from year to year. Whatever is left at the end of your benefit year is lost, and that's why it's a good time to schedule any outstanding treatment you may need before the end of the year.
At Benchmark Family Dental, we understand that insurance plans can be confusing, and you may not understand all the ins and outs of your dental plan. Our friendly staff is always on hand to help you understand the treatment you need, why you need it, and how your insurance benefit can help you cover the cost. We have insurance experts that understand how different types of plans work and they can help you get the most from your benefits.
Some Treatment to Consider
If you haven't recently had a cleaning and checkup, you might consider scheduling that first as we can use that time to diagnose any treatment that may be necessary. The good news is that preventative care such as a cleaning and checkup are often covered by your insurance, so you'll definitely want to take advantage of this benefit.
We screen you for issues such as tooth decay, oral cancer, and periodontal (gum) disease at every checkup, and this ensures that if there are any concerns, we catch them early on when it's less invasive and less costly to treat them. If you should need any repair work such as a dental filling for a cavity or a crown, your insurance typically covers a percentage of the cost.
At Benchmark Family Dental, our goal is to help you achieve and maintain a healthy and beautiful smile for a lifetime! Contact us today to schedule your next appointment and learn more about maximizing your dental benefits.