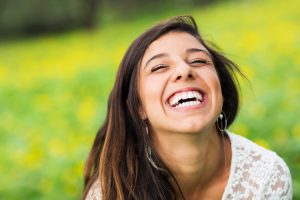 You don't need to be convinced of the importance of visiting your dentist in Copperas Cove on a regular basis to maintain healthy teeth and gums. Every six months, you faithfully head in to receive a checkup and cleaning. Now that COVID-19 has temporarily forced dentists to place elective care on hold, you're faced with a dilemma – a sudden interruption in your normal routine. How can you maintain excellent oral health during this period? Read on to get some helpful tips that you can act upon today!
Turn Your Oral Hygiene Up a Notch
Likely, you already do an awesome job of brushing and flossing at least two times a day, but given that you don't have to spend hours away from home at the moment, you have a chance to really maximize your efforts. For extra protection, you can perform your oral hygiene routine after every meal. Therefore, oral bacteria and plaque will constantly be under attack!
Make Sure Your Toothbrush is Clean
While it may seem ironic for a toothbrush – the defender of your teeth against harmful oral bacteria – to be a threat to your dental health, it certainly can be. After several uses, germs and bacteria can collect between the bristles. Therefore, as you attempt to clean your teeth, you could actually be contributing to greater problems down the road.
Here are some tips for ensuring that your toothbrush is as clean as possible:
Boil the toothbrush for 5 minutes.
Run the toothbrush through a full dishwasher cycle.
Soak the handle and brush in food-grade hydrogen peroxide.
Once you determine which method works best for you, be sure to thoroughly clean your toothbrush weekly.
Re-evaluate Your Toothbrushing Techniques
Another way to put your extra time to good use is to take a look at how you brush your teeth. Are you using too much force? Could your techniques stand for an upgrade?
You should keep in mind that, when brushing your teeth, you don't need to expend a lot of energy trying to apply force. While it may seem as a logical means of removing the most debris, it can actually prematurely wear down your enamel and potentially injure your gums.
Here are some pointers to take note of:
To clean the inside surface of your teeth, hold the toothbrush vertically.
Use gentle, back-and-forth strokes to remove the maximum number of leftover particles.
When brushing the outer surface of your teeth, angle the toothbrush away from your gums.
Eventually, America will overcome COVID-19 and you'll be able to visit your dentist regularly. Meanwhile, this temporary setback can be viewed as an opportunity to take your dental care to the next level!
About the Author
Dr. Daniel Caraveo earned his dental degree from Baylor College of Dentistry. Although he has temporarily placed preventive care visits on hold due to COVID-19, he encourages his patients to take their oral health by the reigns by stepping up their dental care habits. Currently, Dr. Caraveo is available to treat dental emergencies at Benchmark Family Dental, and he can be reached for more information through his website.