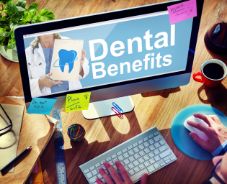 It's a safe bet to say that nearly everyone is looking for ways to save money these days, especially when it comes to must-have expenditures like dental care. While insurance is a great way to make dentistry more affordable, many people miss out by not knowing how to maximize their benefits. First and foremost, start by scheduling a visit with a dentist in Copperas Cove now, several months before the year ends. And keep reading below to learn about the 4 ways this simple act will save you hundreds of dollars!
1. You'll Get Your Yearly Maximum Before It's Gone
A yearly maximum is the amount of money your insurance will pay for your dental work in a one-year period. An average yearly maximum is around $1,000, which is lost when your coverage period ends.
Most insurance plans begin on January 1st and end on December 31st (although some start and end on a fiscal year, so be sure to check your plan). Since it's already September and January is just around the corner, it's a good idea to schedule a dental visit now to avoid missing out on the "free money" from your yearly maximum.
2. You Won't Let Your Monthly Premium Go To Waste
If you're paying a monthly premium for your insurance, you want to make sure you're getting something for your money. At the very least, make sure to schedule regular checkups and cleanings, which are typically covered at 80%-100%.
3. You'll Catch Dental Problems Before They Get Worse
In addition to being mostly or completely covered, checkups and cleanings also go a long way towards helping you avoid major dental work. For starters, professional cleanings every 6 months help to prevent gum disease and bad breath. In addition, when a dentist is able to monitor your teeth and existing dental work, they can find cavities and other problems when they're easier and less expensive to treat. That can really save you time and money in the dental chair in the long-run.
4. You Can Be Strategic With Your Deductible
When your plan expires, you have to meet your deductible all over again. By seeing a dentist now instead of waiting until the last minute, you have time to schedule any necessary dental work like fillings or crowns. This prevents you from needing to pay your deductible twice: once at the end of this year and again at the beginning of next year.
Dental insurance is a wonderful way to make dental care more affordable. But you have to take advantage of it to reap the benefits!
About the Author
Dr. Derek Stringham is a family dentist in Copperas Cove who wants to make high-quality dental care accessible to everyone. He and his staff make every effort to help their patients maximize their insurance and encourage everyone to schedule early in the year to avoid missing out on their benefits. If you have any questions about your insurance, he can be reached via his website.