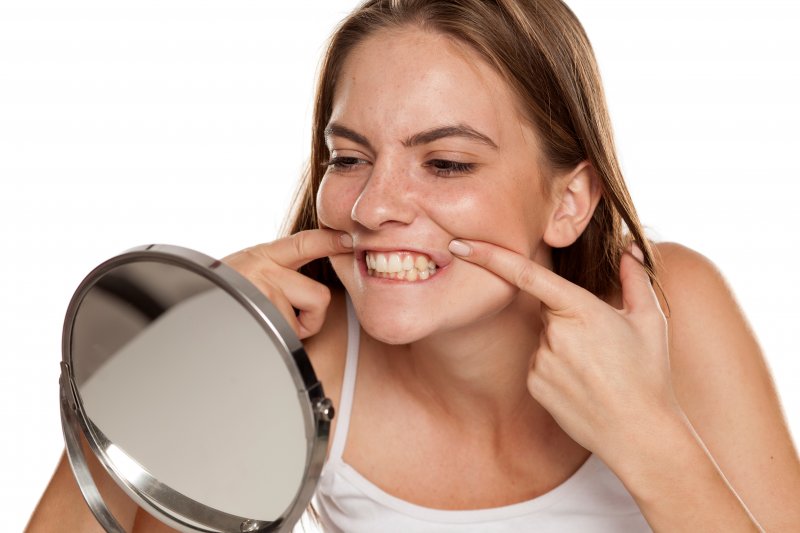 You've been living with straight teeth most of your life until you begin to notice your pearly whites moving out of place. If this sounds familiar, you might be wondering how this could have happened. While dental shifting is a common occurrence for most people, it can potentially be a warning sign of an underlying problem. Read on to learn what can cause your teeth to shift out of place and how your dentist in Copperas Cove can help!
What Can Cause Your Teeth to Shift?
Not everyone is born with perfectly straight pearly whites that remain in place throughout the years. Various factors can impact your smile and shift your teeth over time. Here are some of the most common culprits:
Natural aging – Your jawbone will naturally begin to shift forward throughout your lifetime. This process may eventually push your upper teeth out of position, resulting in misalignment issues. They can even become loose, effectively changing your bite and negatively impacting the appearance of your smile.
Tooth loss – Whenever you have a missing tooth, the lack of stimulation in your jawbone can eventually weaken your bone tissue. This can allow any remaining teeth to shift out of place to close the gap, increasing your risk of further tooth loss.
Tongue thrust – Have you noticed that your tongue moves forward and pushes your teeth every time you swallow? Over time, this can create unwanted changes in your smile, including your pearly whites moving out of place.
Gum disease – A periodontal infection can be detrimental to your gum tissue, jawbone, and teeth. If left untreated, you can end up at risk of various oral and overall health concerns, including dental shifting and tooth loss.
How Your Dentist Can Help
One of the best ways to address this dental issue is with orthodontic treatment. Whether you choose traditional metal braces or Invisalign clear aligners, you can be sure to achieve a much straighter smile, improving your long-term oral health. Once you finish your treatment process, your dentist may provide you with a retainer to help preserve your hard-earned results for many years to come.
Even if your teeth are barely moving out of place or you've always wished for a perfectly straight smile, be sure to consult your dentist about orthodontic treatments. That way you can show off beautiful and healthy teeth that you'll be proud of!
About the Author
Dr. Daniel Caraveo earned his dental doctorate from the Baylor College of Dentistry. He also regularly seeks continuing education to refine his skills and expertise so that his patients receive the best care they deserve. He offers a wide variety of advanced and comprehensive services, including Invisalign. If you'd like to schedule an appointment, visit his website or call him at 254-547-4866.