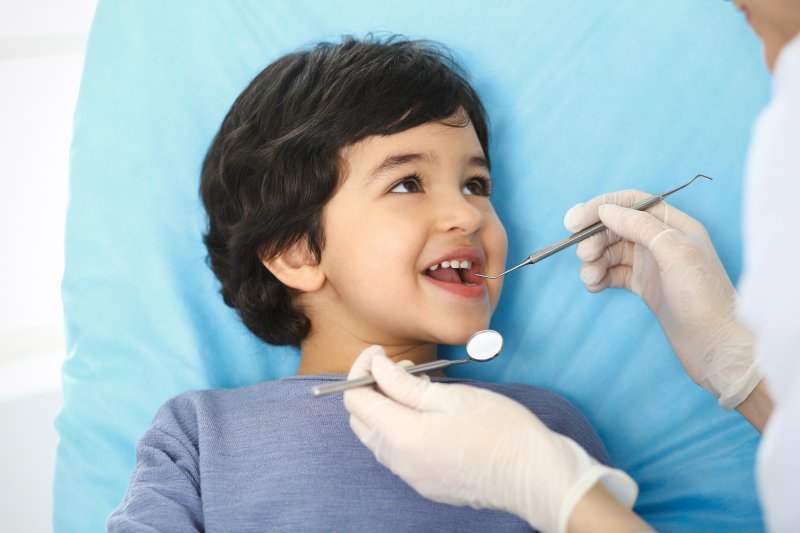 If you're a parent, chances are you want your child to do well in school. That means ensuring they get good grades, find trustworthy peers, and learn as much as possible during their formative years. However, did you know their oral health can strongly impact their academic success? For better or worse, the state of a kid's teeth and gums will influence their studies' quality. To help give your child a brighter future, here's a summary of the matter from your dentist in Copperas Cove.
Oral Health's Impact on Academic Success
You see, oral health doesn't just affect whether your child gets cavities or gum disease. It also shapes kids' academic scores.
The problem is that poor dental hygiene tends to distract from schoolwork. Based on current research, dental issues cause kids to have school difficulties and miss class days. They also make youngsters less likely to do all their required homework. Even the Surgeon General has said that more than 51 million school hours are lost yearly due to oral health challenges.
It makes sense when you think about it. Suppose you're constantly fighting an awful toothache or find yourself continually visiting the dentist. In that case, you'll have less time and focus for school assignments. Plus, pain from severe dental conditions could sap your motivation to study or listen to a teacher.
Back-to-School Oral Health Tips
Given the above, you can support children with school by helping them prevent disruptive oral problems. As such, try following the tips below:
Get Involved in the Dental Routine
As it turns out, parents play a large role in whether a child forms good oral care habits. Take advantage of that fact to teach your young one about brushing and flossing with the "Tell Show Do" method. This approach will engage your kid in learning how to brush and floss teeth properly.
Make Brushing Fun
Children are more likely to brush and floss regularly if they think doing so is fun. That said, have your own come with you to the store to pick out their toothbrush, toothpaste, and other supplies. You could also give your child stickers or other rewards, so they receive positive reinforcement from brushing.
Schedule a Dental Checkup
Before the next school year starts, book a dental visit for the youngster. That way, their dentist in Copperas Cove can evaluate their mouth and detect, treat, or prevent problems ahead of time.
As you can see, a good school life depends on more than smarts and extracurriculars. Make sure your student has one for themselves by giving them the gift of a healthy smile!
About the Practice
Benchmark Family Dental is based in Copperas Cove, TX, being one of the area's top-rated dental practices. As led by Drs. Daniel Caraveo and William Wicheta, its team has various options available for its patients. These services include preventive, cosmetic, and restorative dentistry, as well as emergency dental treatments. Treatment results are further guaranteed thanks to advanced dental technology. For more information or to schedule an appointment, you can reach them at their website or by phone at (254)-547-4866.