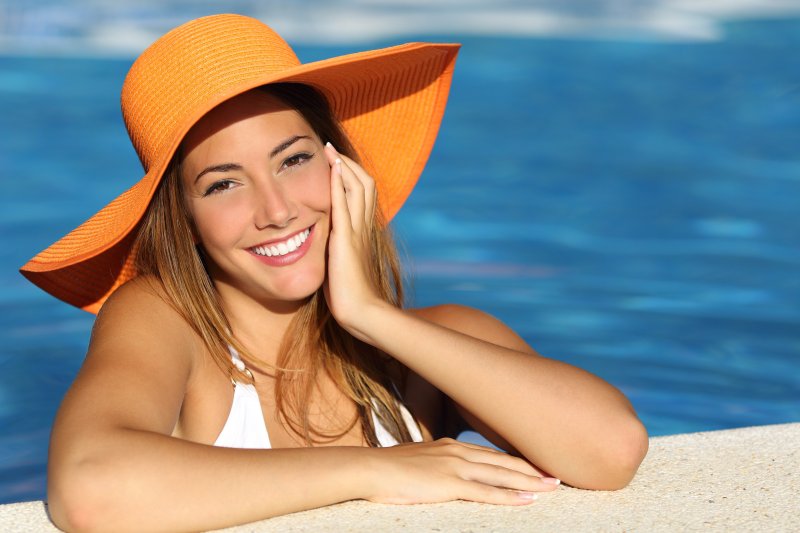 It's May again, so a hot Texas summer is fast approaching. That means you're likely planning a vacation of fun in the sun. Still, don't forget to do some prep work ahead of your trip. In particular, seeing your dentist before summer vacation would be a good idea. Doing so has perks that make summertime even better. As for what these benefits are, your Copperas Cove dental practice can explain. Here are four big reasons to attend a dental checkup before your vacation.
Avoid Urgent Oral Issues Abroad
Dental emergencies are always hassles, no matter the occasion. After all, they're painful, unexpected, and disruptive to your daily routine. It's only natural, then, that these emergencies are bad for vacations; they distract from summer fun. To have a good trip, you'll want to avoid them.
Thankfully, a pre-trip dental checkup can help. It treats oral issues before they have a chance to worsen. In doing so, the brief visit lowers your odds of a summertime dental emergency.
Keep Teeth Safe from Summer Treats
As you might know, sugary treats are very tempting during summer. Many locales offer seasonal ice cream and other such desserts. However, eating too many of them could cause tooth decay or gum disease. Excess sugar, you see, attracts bacteria that erode your tooth enamel.
Still, dental care before your vacation prevents this problem. Its fluoride and gum cleaning would strengthen your mouth against oral issues. As a result, you could better withstand summer sweets.
Make Your Smile Vacation-Ready
Odds are you want to take photos for your upcoming vacation. Besides being pretty, these pictures would let you remember your trip fondly. However, the photos won't turn out well if they feature flawed smiles. Images of yellow, chipped, or cracked teeth aren't unpleasant.
Of course, seeing your dentist first would solve things. They'd clean and whiten your family's grins before photos are taken. From there, you could say cheese confidently and calmly.
Enjoy a Less Hectic Dental Visit
If you're like many people, you often live with a busy schedule. Your day-to-day may not even have room for dental work. Even so, you can count on summer to solve this dilemma.
Remember, summer tends to be flexible. It offers more time away from work and months of school-free fun. As such, the season frees up your schedule. It allows you to book dental checkups without worrying about conflicting commitments.
In the end, you should see a dentist before summer vacation. A little time with them will give you the above advantages!
About the Practice
Benchmark Family Dental is based in Copperas Cove, TX. Led by Dr. Daniel Caraveo, our practice excels at patient-focused dental care. More specifically, we perform preventive, cosmetic, and restorative services tailored to your unique smile, as well as emergency tooth procedures. Our team also offers dental sedation services for those anxious about treatment. For more information or to book a visit, you can reach us on our website or by phone at (254)-547-4866.