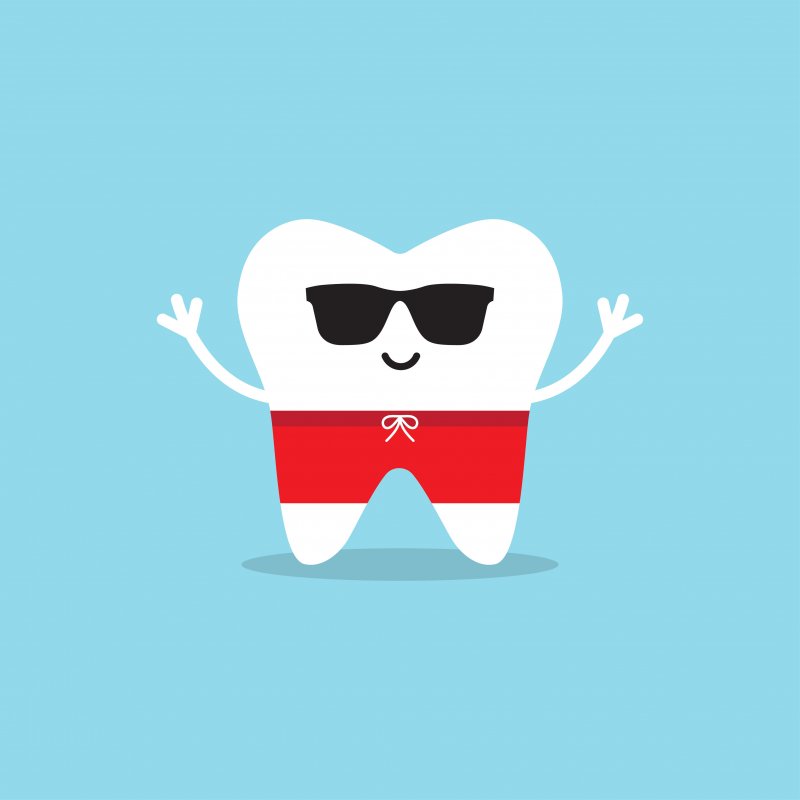 Are you preoccupied with thoughts of your expected summer vacation? That's understandable — there aren't many times you can take off work for fun in the sun. Even so, don't let your excitement make you forget the need for good oral health.
Here are a few summer-suited health tips from your dentist in Copperas Cove. They'll make your smile look and feel as good as your vacation!
Prevent Dental Injuries or Accidents
Whatever your trip destination, you'll want to keep your mouth safe from injuries and other external damage.
If you plan to hang by the pool, practice the proper conduct. For instance, don't run around the poolside or dive into the shallow ends. Breaking these rules could easily lead to falls that chip and crack teeth. Be mindful of those around you as well, as you could still be hurt even if they're the only rule-breakers.
Dentists also recommend a mouthguard for summer sports. A protective layer over your teeth would prevent player collisions and accidents from chipping a tooth. Consider a mouthguard for sports like basketball, football, soccer, volleyball, biking, and skating
Avoid Sugar-Based Foods & Drinks
Summer staples like ice cream, popsicles, cakes, and more harm your teeth. Due to their high sugar levels, overeating them will increase your risk of tooth decay, cavities, and gum disease. If that process goes too far, the affected teeth may need extraction.
Sugary, acidic drinks won't help your oral health either. Summer alcohols, juices, and sodas usually erode protective tooth enamel. Furthermore, soda has dye and colorings that can stain teeth. If you drink such things, try using a straw to keep them from touching your teeth. Better yet, consider water or tea as substitutes.
Bring a Travel Kit with You
You already know you should pack clothes, swimsuits, and certain toiletries for a summer holiday. However, did you know you should also pack a dental travel kit? Consider adding the items below to keep your mouth clean away from home:
Travel Toothpaste: Bring a trusted toothpaste brand with your dentist's approval. As tempting as it may be, don't bring abrasive or whitening toothpastes — these would only hurt your enamel.
Travel Toothbrush: Pack a travel toothbrush that's easy to keep up with during your trip. If necessary, you could also pack extras to have replacements handy.
Floss: Always floss once daily. Whether at home or away, doing so will remove leftover food particles and other harmful material from your teeth and gums.
Plaque, bacteria, and stains won't take a break just because you do. Keep your smile healthy and white for your vacation with the above tips!
About the Practice
Benchmark Family Dental is based in Copperas Cove, TX. Led by Drs. Caraveo and Wicheta, their practice seeks to improve the dental health of the communities they serve. They do so by supplying excellent services, including preventive, cosmetic, and restorative dentistry. Using the latest technology, their dental treatments give patients the smiles they want and need. For more information or to book an appointment, they can be reached at their website or by phone at (254)-547-4866.